Bittman Biostat, Inc.
Statistical Consulting for Pharmaceutical & Device Development
Bittman Biostat, Inc., provides statistical consulting, programming and data analysis both nationally and internationally for the development of pharmaceutical products and medical devices. Clients range from start-ups to multinational corporations. Services include clinical trial execution, interaction with FDA and international regulatory authorities, and leadership of data safety monitoring boards. Bittman Biostat, Inc. also provides litigation support involving these scientific areas.

FOR INFORMATION PLEASE CONTACT:
Dr. Richard M. Bittman
9047 Cherry Oaks Trail #202
Naples, Florida 34114
Phone: 239.970.0536
Email: rmb@bittmanbiostat.com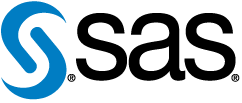 SAS and all other SAS Institute Inc. product and service names
are registered trademarks or trademarks of SAS Institute Inc.
in the USA and other countries. ® indicates USA registration.

2011, 2016 - All Rights Reserved ©